Easytec:
Tensometer for belts
Easytec is an electronic frequency measurement instrument, comprising a sensor and a microprocessor. It enables you to measure the frequency of your belt and so check its tension (law of vibrating strings).
This universal laser tensometer has many benefits:
Compactness
Ease-of-use
Measurement accuracy...
Areas of application: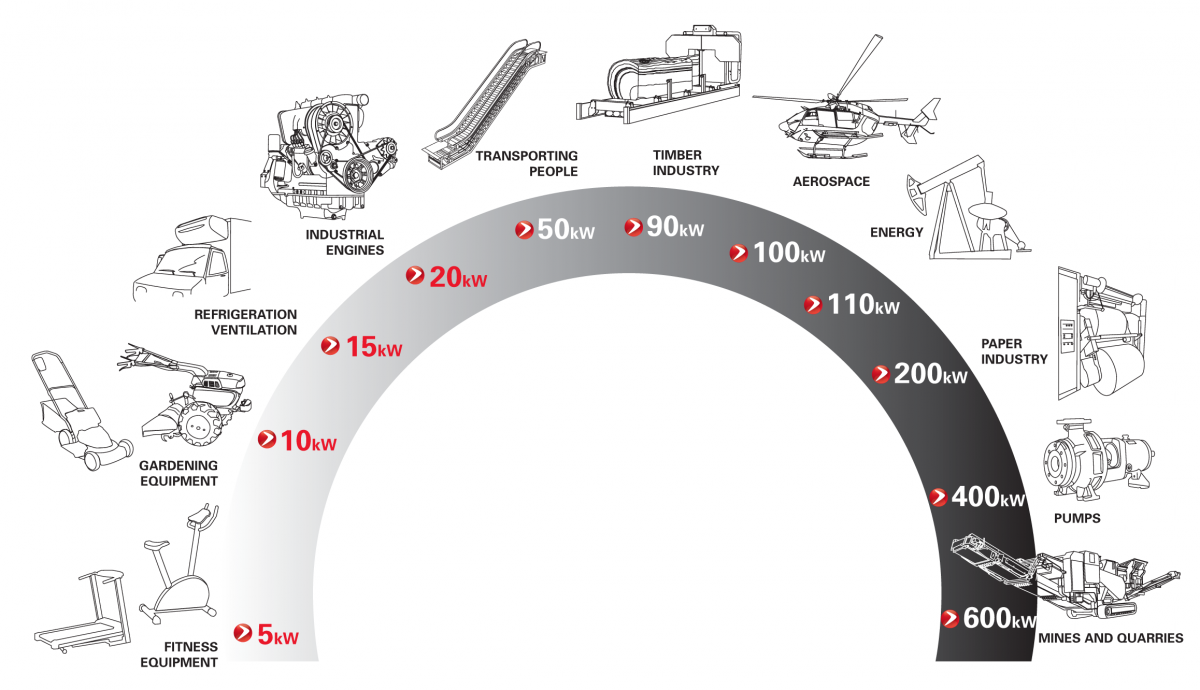 Universal tensometer:
Easytec enables you to measure the tension in Hz or N of your Poly V®, classic V, synchronous and flat belts.
It allows measurements be taken from 10Hz to 800Hz.
Accuracy, simplicity and compactness:
Comprising a sensor and a microprocessor, Easytec allows accurate measurement of the frequency of the belt's strand.
Pre-calibrated, Easytec is also calibrated to address the requirements of the ISO 9001 : 2008.
Compact, it is easy to use.
Easytec is delivered in its own plastic case.
Easytec is an instrument that allows you to optimise your power transmission lifetime.