DEFINE YOUR ROLLER CONVEYOR'S
CONVEYXONIC® BELT IN JUST A FEW CLICKS!
With this application, you can define your Conveyxonic® belt
for your roller conveyor (straight, pallet) in just a few seconds!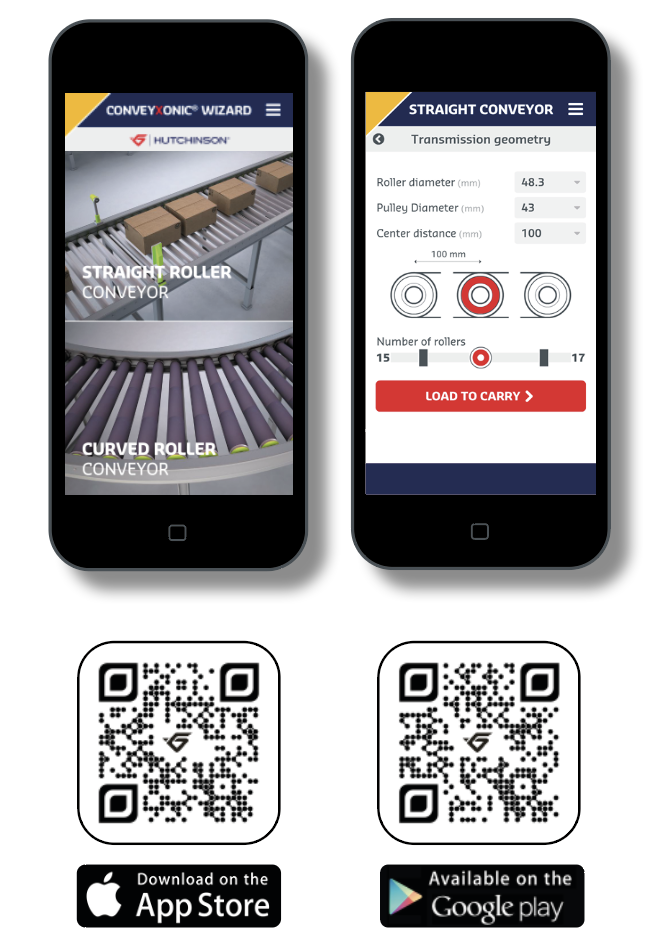 This simple, quick and efficient application guides you in dimensioning
and using Conveyxonic® belts, which are already widely used
by conveyor system and component manufacturers.
Enter your chosen parameter(s) :
- Transmission geometry
- Load to be carried
The Conveyxonic® Wizard immediately figures out the rest for you.

Smartphone version available on Apple store and Google Play store.
You can choose it in metric or imperial units; and for the US or worldwide market.
With your user account you can receive your calculation results by email.
This free software is also available Online
or you can download the desktop version (on the right).