Timing Belt can be converted
to Hutchinson ribbed belt.
WHY SWITCH FROM TIMING BELT TRANSMISSION
TO RIBBED BELT TRANSMISSION ?
We offer you to convert timing belt transmission to ribbed belt transmission.
Here are the main advantages of this conversion:
The profile is regular and the thickness is constant.
NOISE REDUCTION
The properties of the cord in the ribbed belts compare to Timing belt allow
for good vibration absorption and eliminate the noise (whistling) that is characteristic
of synchronous belt transmissions.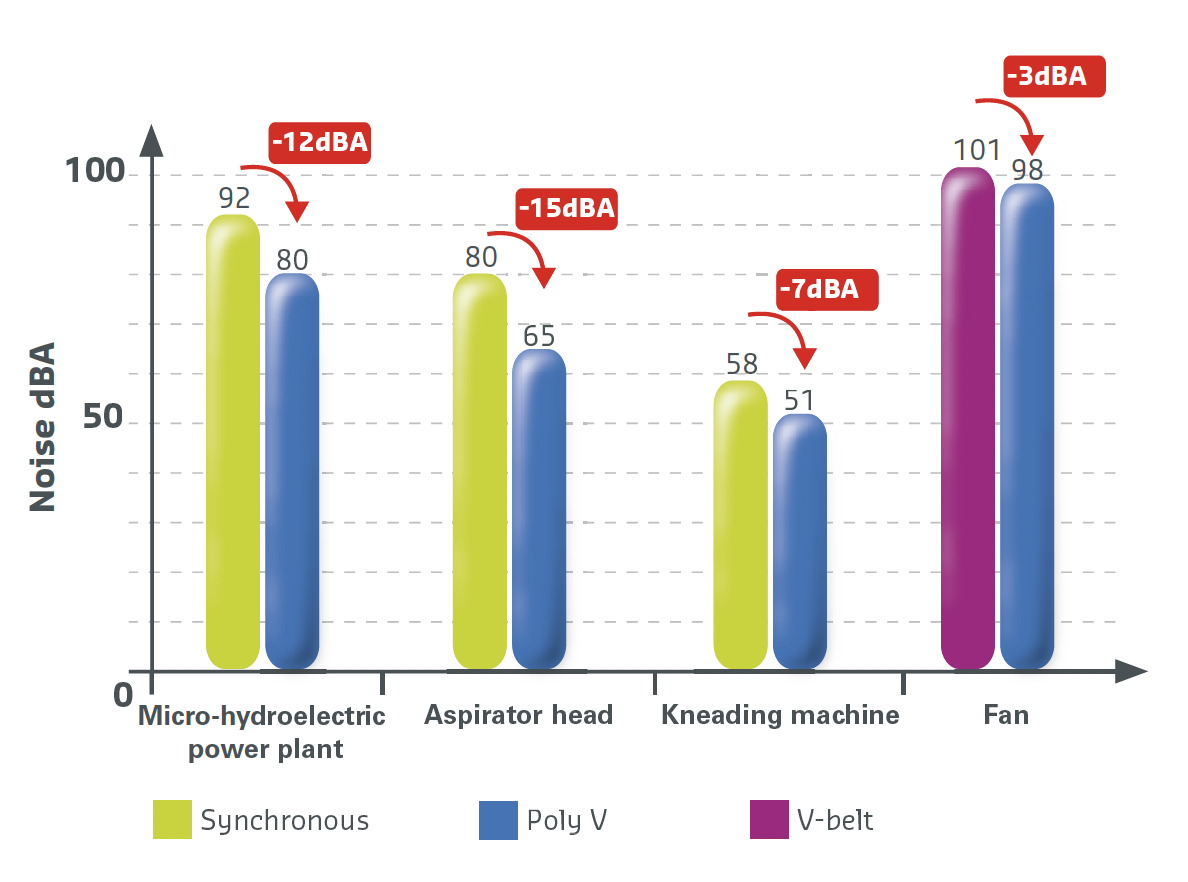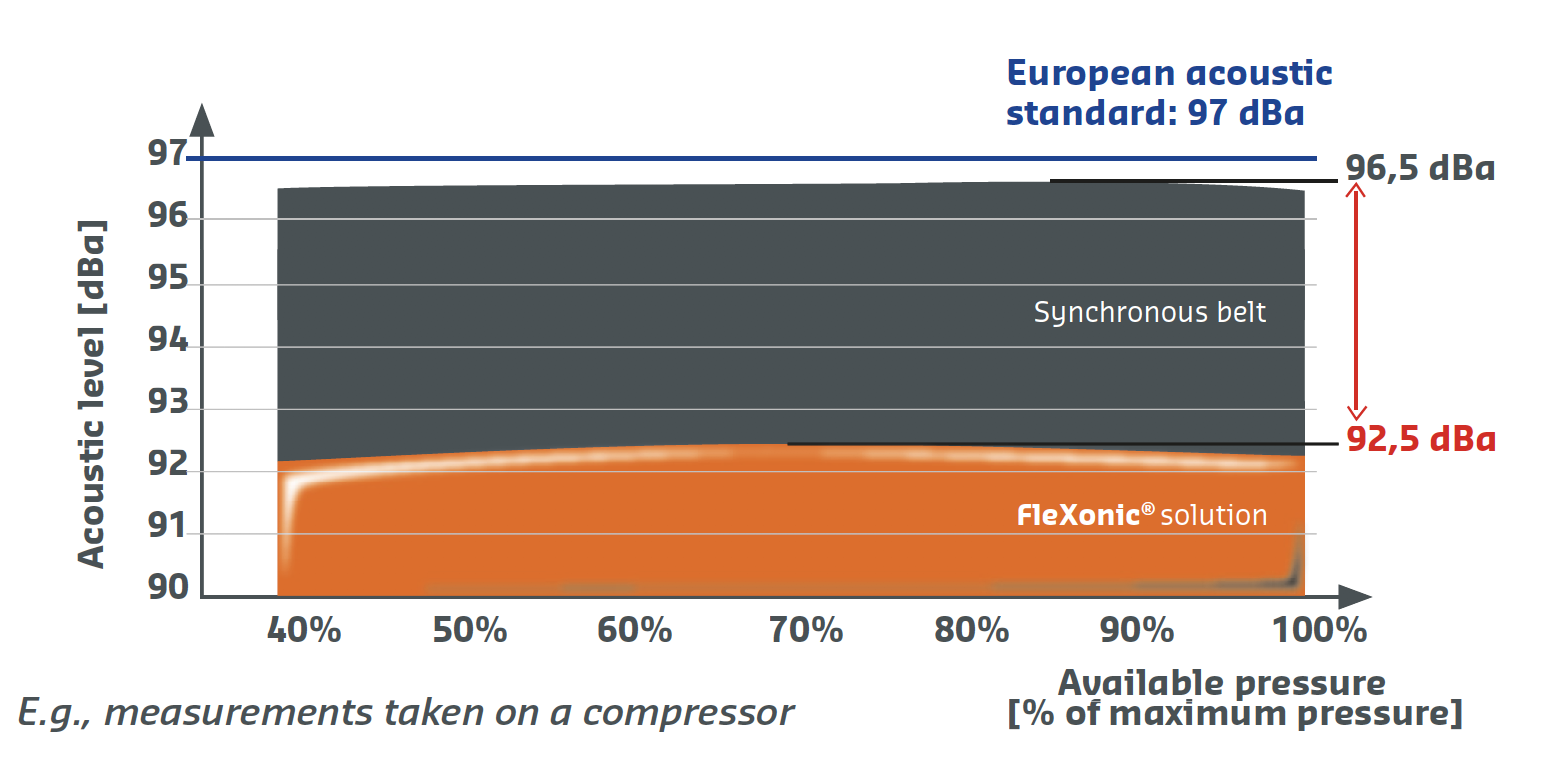 Protection of the installation
In the event of jamming or spikes, the synchronous belts do not slip,
preventing deterioration and/or damage to other mechanical parts of the positive transmission.
With a ribbed belt, high torques do not damage the transmission.
The geometry of the belt can tolerate transient slippage, thereby protecting the installation.