Flexonic®
The original elastic belt for industry.

THE FLEXONIC® IS A POWER TRANSMISSION ELASTIC BELT
FEATURING MULTIPLE LONGITUDINAL RIBS.
Each Flexonic® belt is custom sized for your application.
Our technical teams calculate and decide what belt size you need.
The Flexonic® belt can be installed on a fixed center distance.
Its elastic polyamide cord gives it unrivalled advantages:
Reliability and high quality power transmission
Reduced costs
The Flexonic® belt is a molded belt and has been designed with a larger contact surface area than V belts or flat belts with a single cord.
FleXonic® belt Applications
As a drive belt, the Hutchinson Flexonic® belt is able to cover a large engine range from light duty to heavy duty machineries (Vacuum cleaner, Electric planer, Jigsaw, Concrete mixer, Piston Compressor, Construction Genset).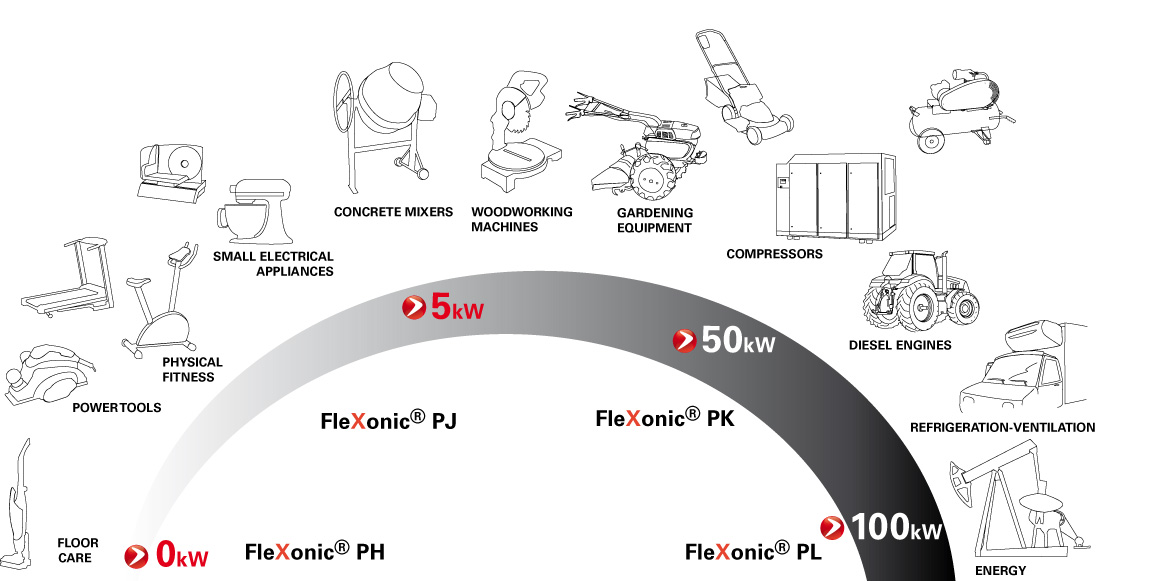 Tension reliability and stability

The Flexonic® belt tension can be stabilised after just a few minutes in dynamic performance mode.
The Tension will not change throughout the lifetime of the belt and will avoid belt slippage.
No need for maintenance operations to re-tension V-belts, no need of belt tensioner.
The Flexonic® belt's elastic properties guarantee automatic and constant tension.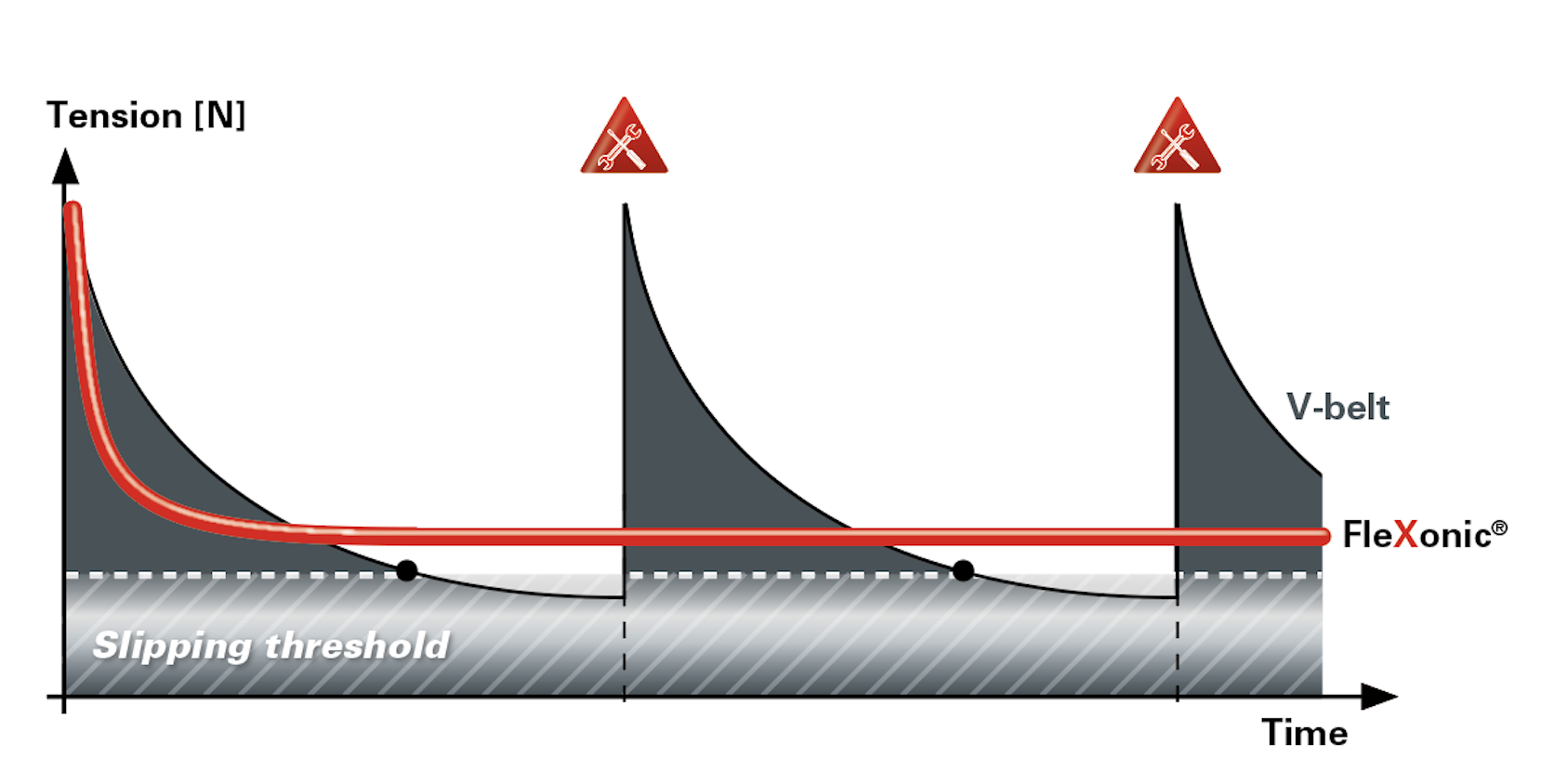 Reduced costs
Reduced acquisition costs, no need for tensioning device.
Reduced weight and compactness of power transmission.
Reduced pulley diameter.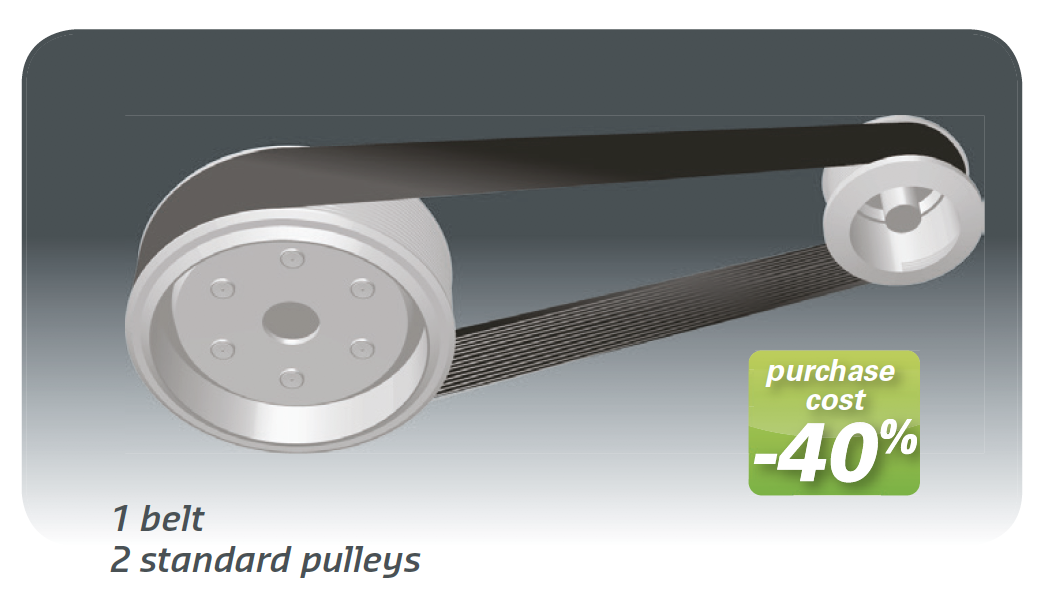 Reduced maintenance budget :

No need for re-tensioning and verification operations.
Increased lifespan of the belt.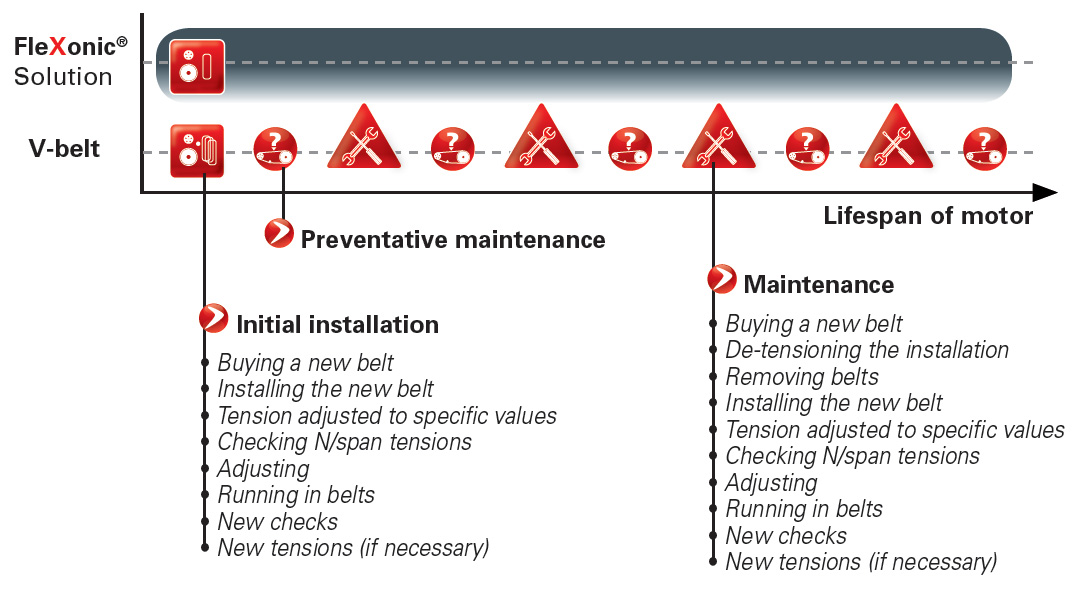 COMPLEMENTARY CUSTOMER SERVICES
Hutchinson Belt Drive Systems has designed:
Easy Tension app to measure the frequency or the belt tension
of your Flexonic® Hutchinson Belt.
More details in our Flexonic belt leaflet.