Flexonic®
The original elastic belt for industry.

THE FLEXONIC® IS A POWER TRANSMISSION ELASTIC BELT
FEATURING MULTIPLE LONGITUDINAL RIBS.
Each Flexonic® belt is custom sized for your application.
Our technical teams calculate and decide what belt size you need.
The Flexonic® belt can be installed on a fixed center distance.
Its elastic polyamide cord gives it unrivalled advantages:
Reliability and high quality power transmission
Reduced costs
FleXonic® belt Applications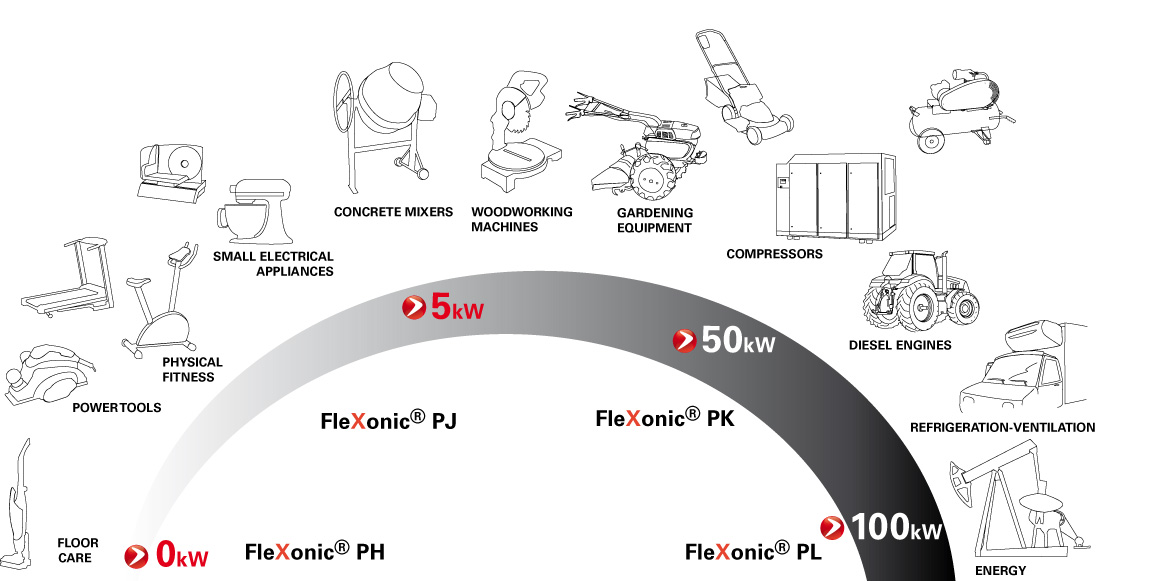 Tension reliability and stability

The Flexonic® tension can be stabilised after just a few minutes in dynamic performance mode.
Tension will not change throughout the lifetime of the belt.
No need for maintenance operations to re-tension V-belts.
The Flexonic® belt's elastic properties guarantee automatic and constant tension.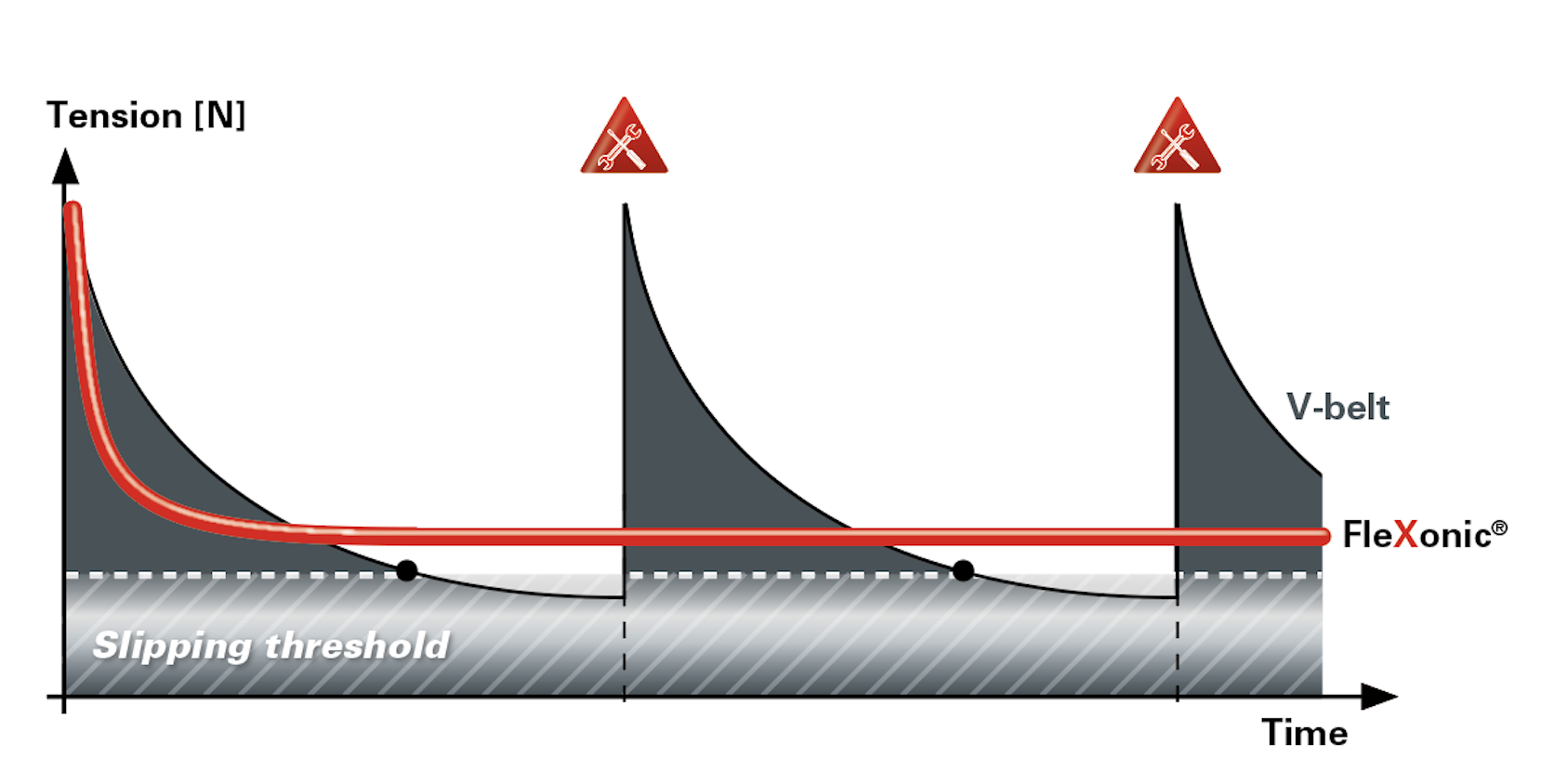 Reduced costs
Reduced acquisition costs, no need for tensioning device.
Reduced weight and compactness of power transmission.
Reduced pulley diameter.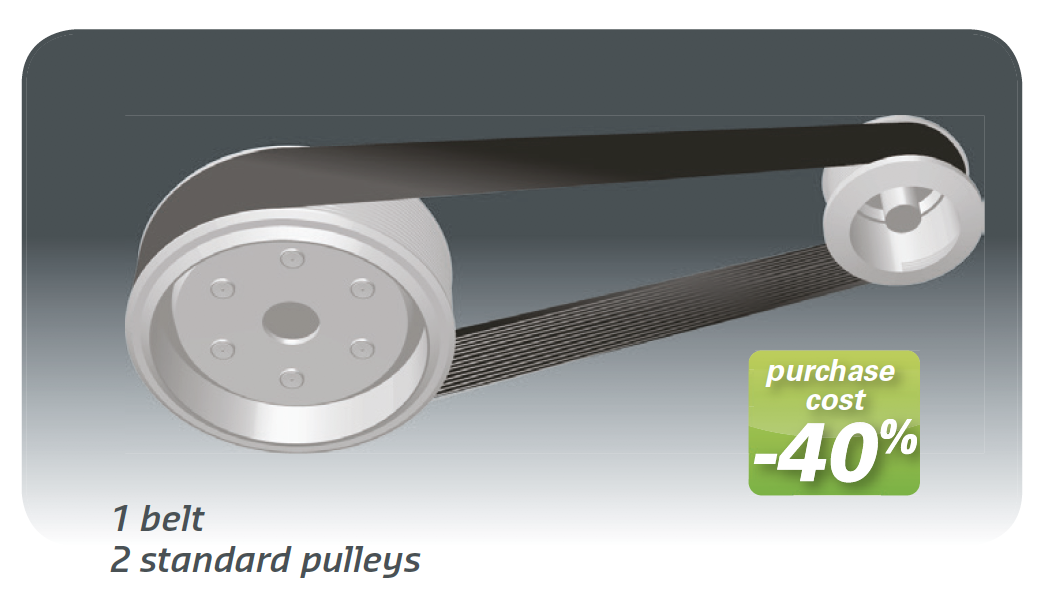 Reduced maintenance budget :

No need for re-tensioning and verification operations.
Increased lifespan of the belt.