FLEXONIC® NANO, UNIQUE LOW MODULUS POLYAMID
ELASTIC CORD PROTECTS SHAFTS AND BEARINGS.
This Flexonic® NANO Elastic Belt is specially designed for small
household appliances, hand tools and micro-mechanisms
where synchronism is not necessary.
Flexonic® Nano belt Applications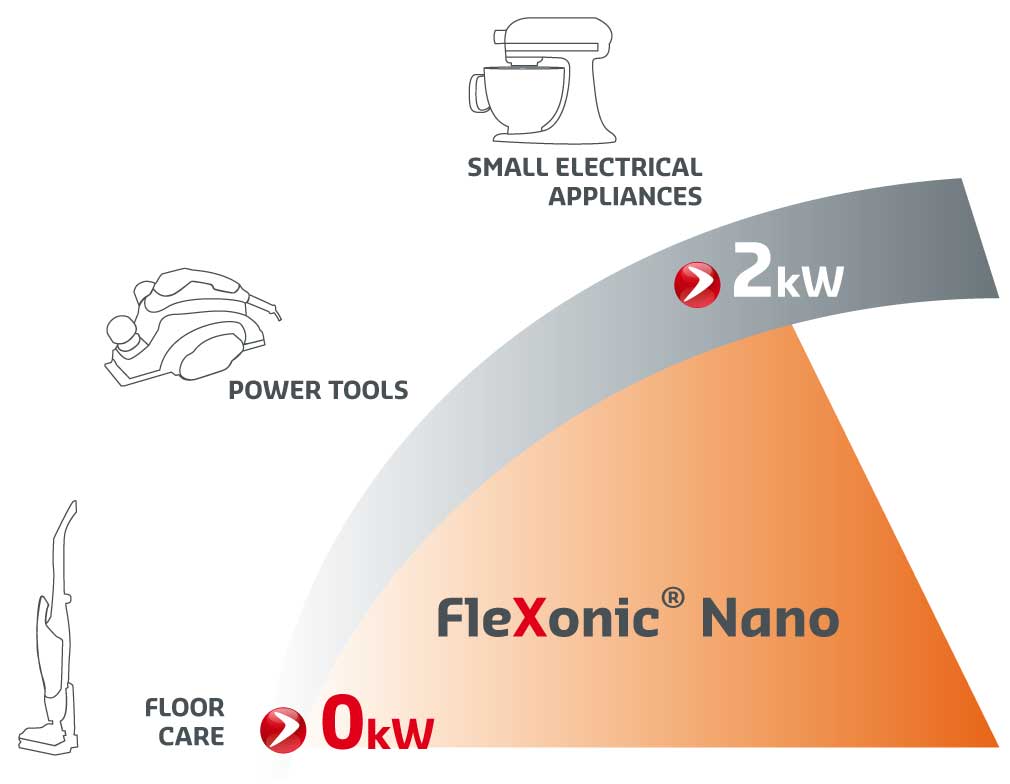 Low modulus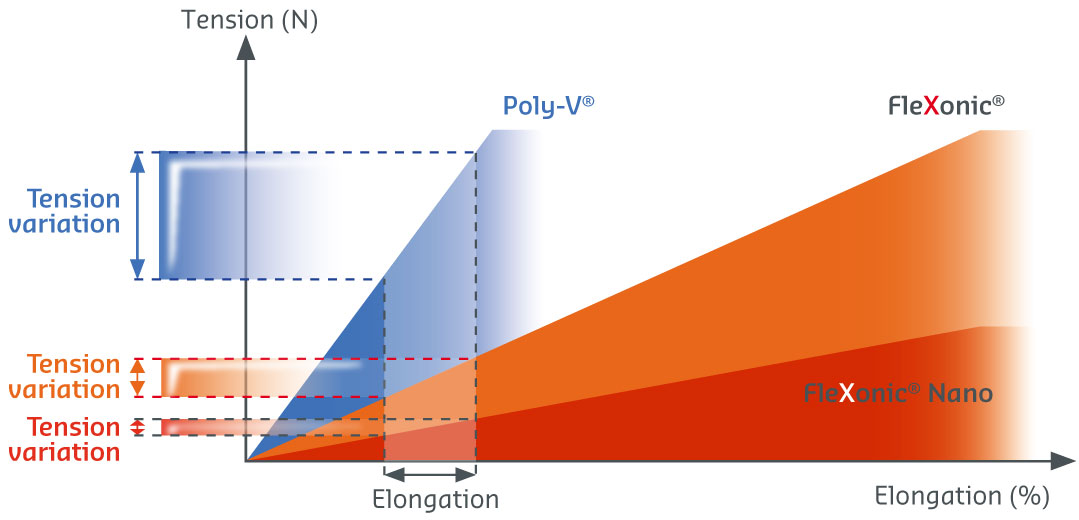 Noise reduction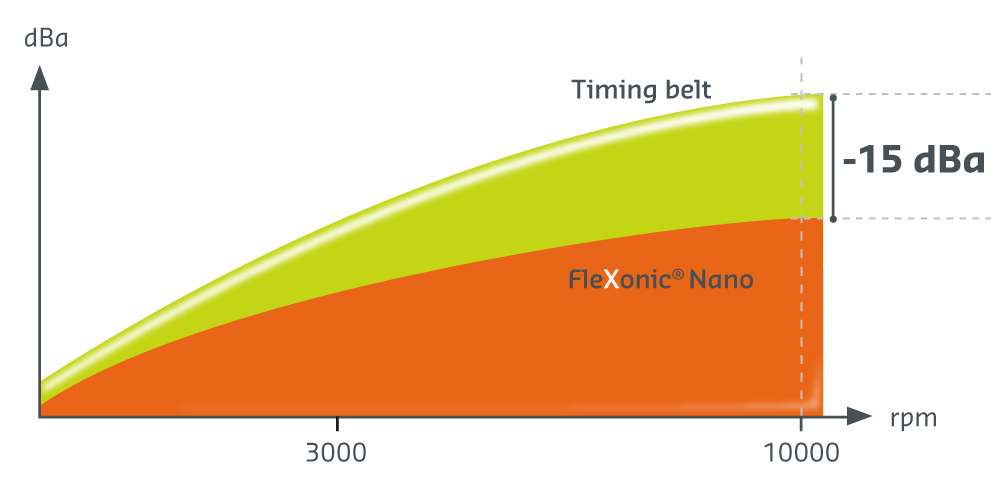 Performance
Lower hub loads
Silent drive
Easy to fit
More details in our Flexonic NANO belt leaflet.