Thermoset Pulley
The lightest and strongest solution.
HUTCHINSON HAS ALREADY DESIGNED
AND DELIVERED TWENTY MILLION PULLEYS
For more than 20 years Hutchinson designs and produces molded pulleys
in phenolic thermoset resins.
Weight reduction
Cost reduction
Heat resistance
Mechanical strength
WEIGHT REDUCTION
Hutchinson development team performs dedicated and optimized
design throught Finite Element Analysis (FEA).
4 times lighter by density 2 g/cm3 vs Steel : 8 g/cm3 and around 3 times lighter after design
Fuel consumption & CO2 emission reduction
Optimized NVH behavior of the belt drive (inertia reduction)
MECHANICAL RESISTANCE
Heavy loads up to 4000 N
Warranty of screwed assembly over time
Temperature environment -40 to +140° C
SOME EXAMPLES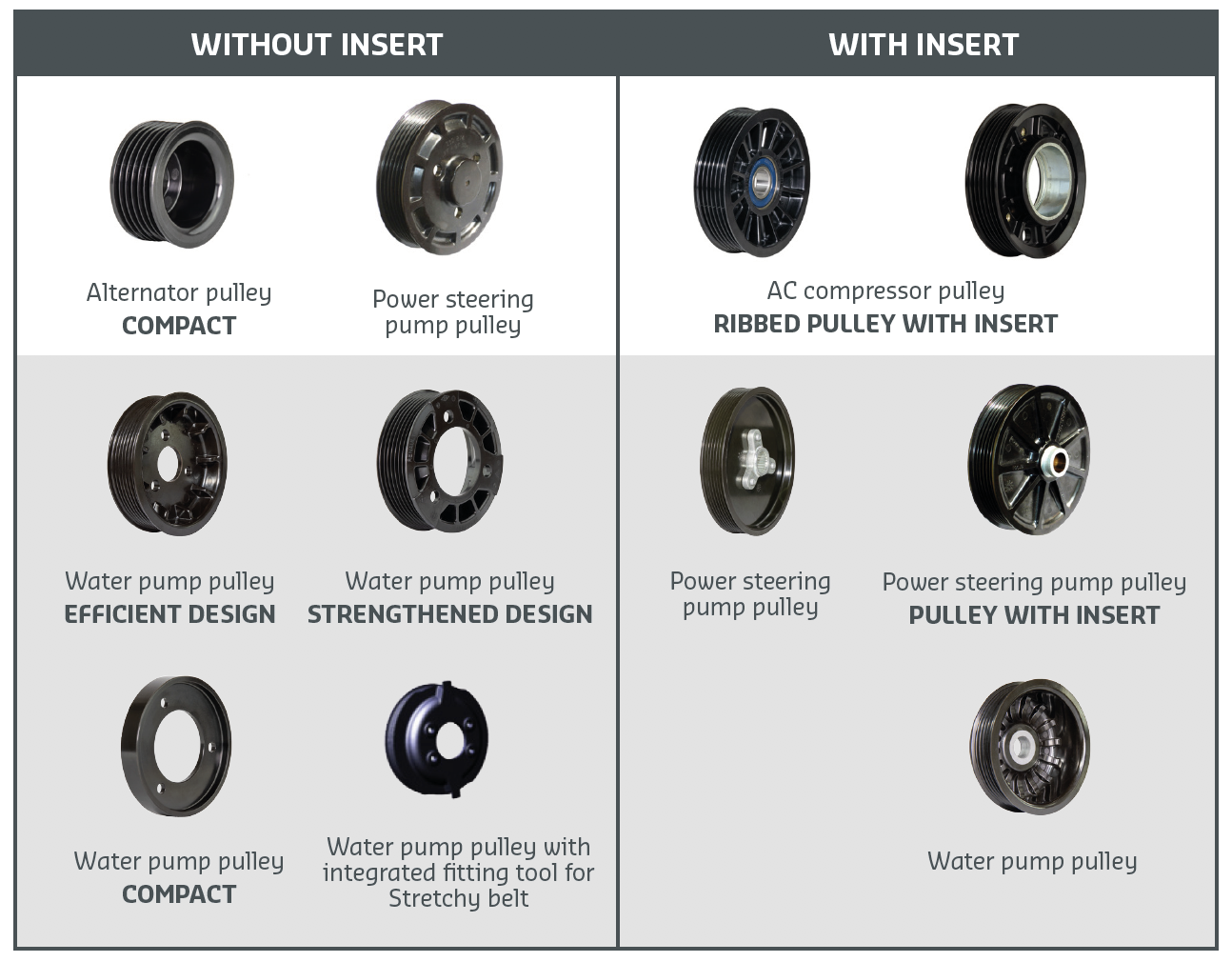 More details in our Thermoset Pulley leaflet.