Conveyxonic®
The revolution in roller conveyors.
THE CONVEYXONIC® IS A POWER TRANSMISSION
ELASTIC BELT FEATURING LONGITUDINAL RIBS.
The Conveyxonic® belt has been specifically developed
for roller & pallet conveyors.
It is the only technology capable of transporting parcels weighing from 1 kg to 2 tonnes.
Cost savings
Technical performance
Customer confidence
Conveyxonic® belt applications
Two profiles to cover a power range from 55 to 550W and 0.10m/s to 3m/s.
The ConveyXonic® PJ «Light loads» easily outperforms round polyurethane belts,
with its transmission ratio 4-times higher.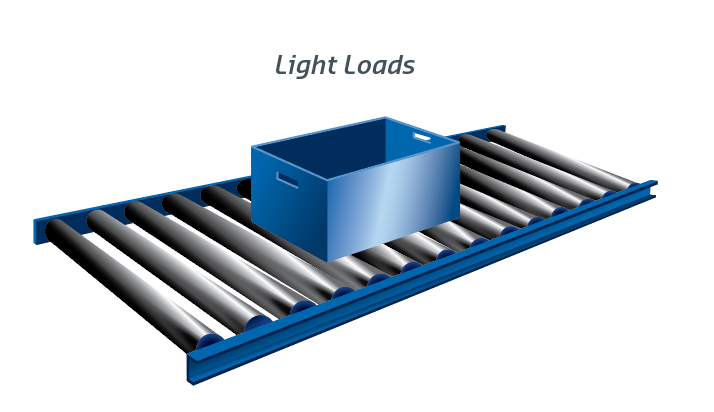 The ConveyXonic® PJ «Medium and Heavy loads» can replace a chain drive system.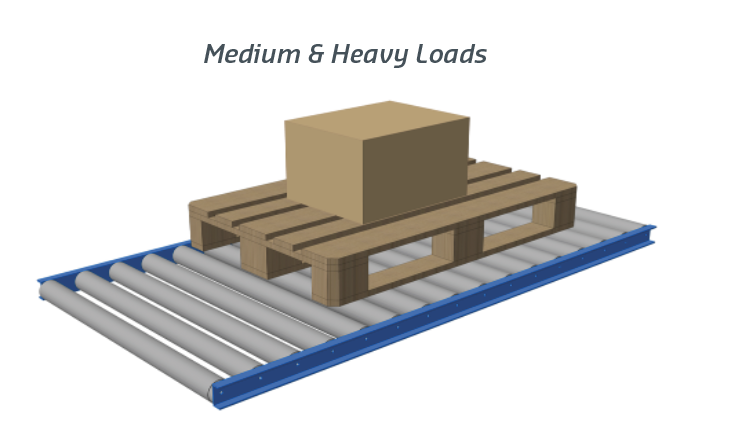 Cost savingS
The efficiency of the ConveyXonic® reduces
the motor's electrical consumption.
Only one technology to stock.
In the case of light loads and depending on the weight of the load being transported, you change the number of ribs on the belt but always retain the same roller.
Our complete range of ConveyXonic® belts is readily available from all our distributors.
Low purchase cost: Immediate savings.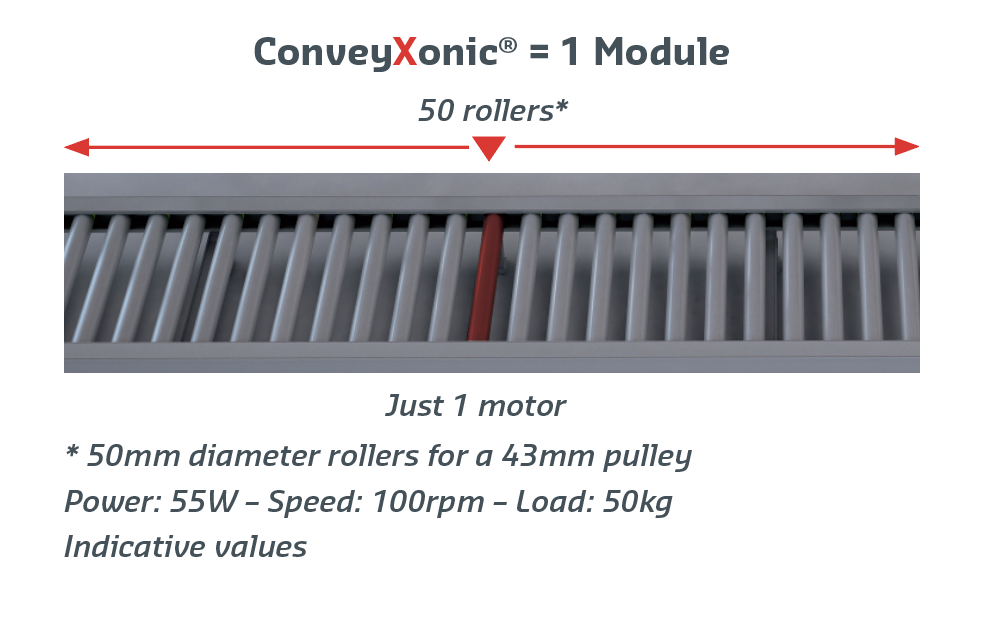 The ConveyXonic® belt's exceptional mechanical properties mean that a single motor is able to power up to a maximum of 50 rollers.
Generating a saving of at least 30% on each module.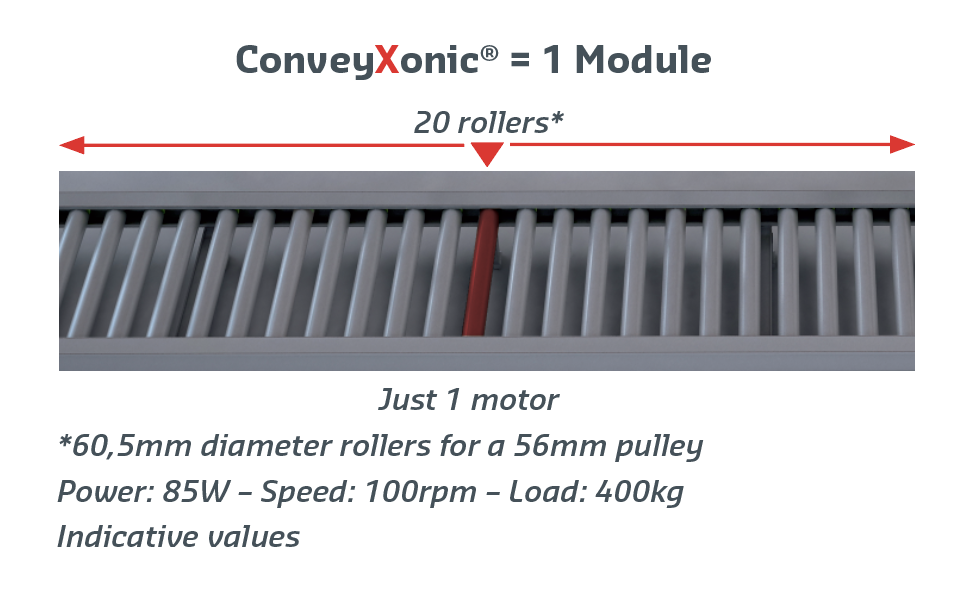 With a ConveyXonic® belt, a single motor is needed to run a maximum of 20 rollers.
 High performance for pallet conveyor
Hutchinson offers a ConveyXonic® PK belt to replace chains for very heavy loads up to 2 tonnes (89mm roller diameter, 80mm ribbed pulley diameter).For Very Heavy loads: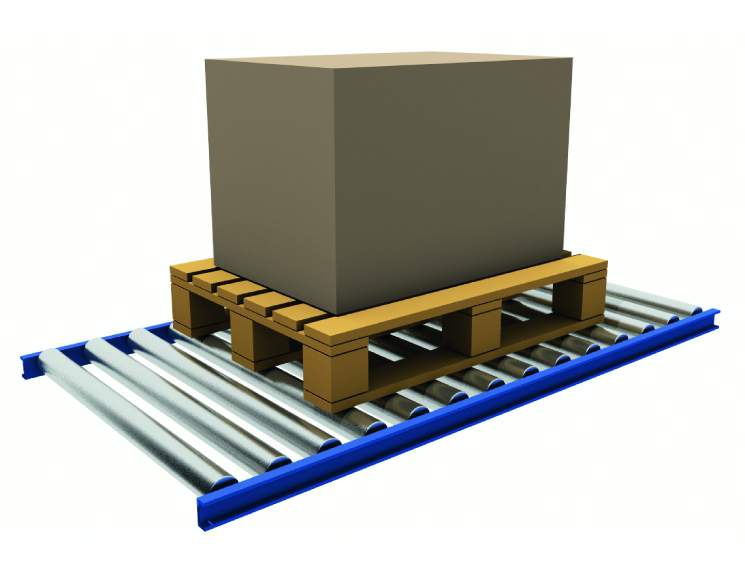 .
As a partner and designer of solutions, we can help you meet your design parameters: line transfers, sorters, very light load conveyors, special geometries, etc
COMPLEMENTARY CUSTOMER SERVICES
Hutchinson Belt Drive Systems has designed Conveyxonic Wizard APP to define your Conveyxonic® belt for your roller conveyor (straight, pallet) in just a few seconds!
More details in our Conveyxonic belt leaflet.