Automotive Hydraulic Tensioners
AUTOMOTIVE & TRUCK TENSIONERS
BY HUTCHINSON BELT DRIVE SYSTEMS.
Automotive Hydraulic tensioners are suitable for applications requiring
an accurate tensioning level and so dynamic behaviour is tough.
Improve vibratory performance of the power transmission

Optimizes belt tension in order to extend the Poly V belt life cycle

High asymmetric damping performance (100:1)
HYDRAULIC TENSIONERS BENEFITS
Hutchinson's hydraulic damping tensioners can be installed on any type of internal
combustion engine and any accessory front.

They are particularly well suited for applications involving a highly dynamic behavior, thanks to their impressive anti-vibration performance obtained through strong, durable
and asymmetric damping.

Moreover, the technologies employed ensure an extended life cycle while operating
in difficult environments.
HYDRAULIC TENSIONERS RANGE
Hutchinson offers a tailor-made range of hydraulic tensioners spanning conventional
or hybrid automotive and truck applications.
AUTOMOTIVE
Comfort and sustained endurance (under extreme condition)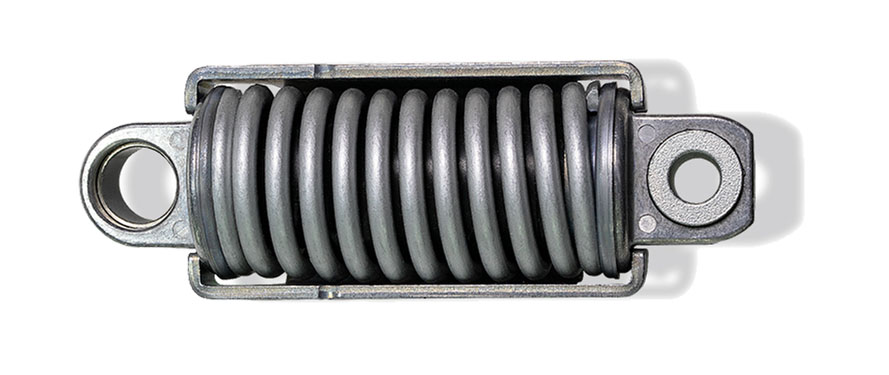 TRUCK
Long lifetime in a heavy-duty environment thanks to its rubber components
(imperviousness and shock absorption)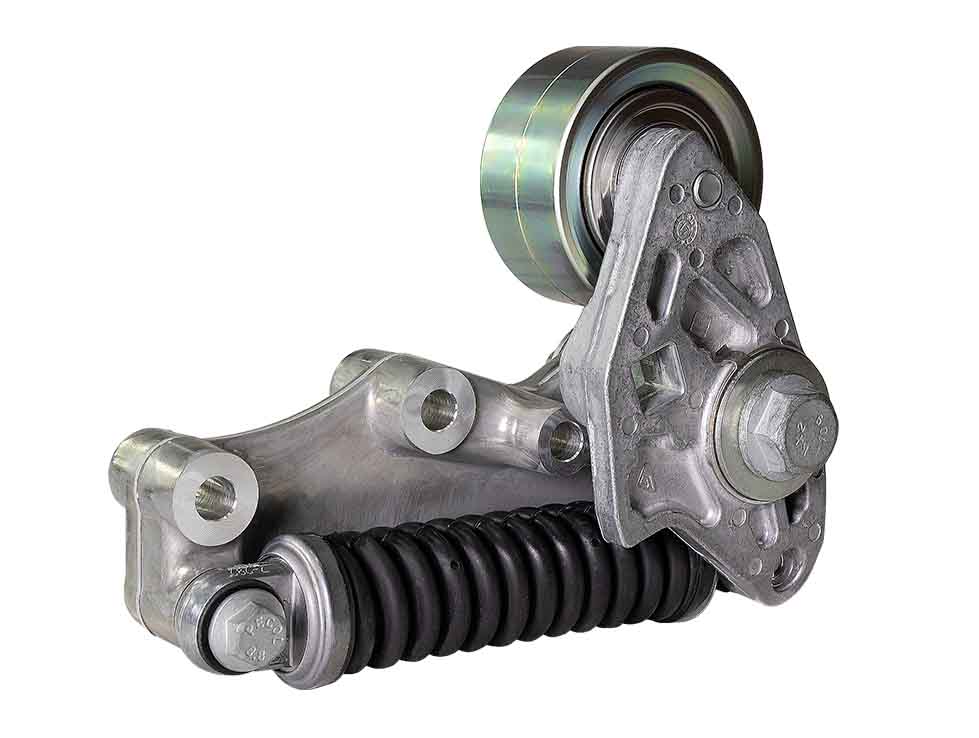 COMPLEMENTARY CUSTOMER SERVICES
As experts in the design of transmission systems, we are able to implement our tensioners on any type of architecture regardless of the type of accessories or belts (PET or Aramid cord).