HYBROAD® belt
The new generation automotive belt.
HUTCHINSON TAKES PART OF THIS ELECTRIFICATION
OF VEHICLES BY OFFERING ITS NEW HYBROAD® BELT.
HYBROAD® belt is the Hutchinson hybrid belt specially designed
and optimized to meet vehicle electrification.
HYBROAD® belt is he answer to a new function by participating to the powertrain chain.
High torque transmission capacity
Excellent acoustic performances
Endurance under high sollicitations
BELT DESIGN TO FIT THE CHALLENGE
High manufacturing quality
Back Side EPDM Fiber-reinforced compound to ensure cord line stability fabric designed to process
Will work under Very High Tension
Aramid Cord with improved adhesion system
Will transmit Heavy Loads (torque)
Optimized EPDM compounds, fibers reinforced

Good "Grip in dry and wet conditions along the lifetime of the belt
Continuous Knitted fabric specifically designed to offer the required coefficients of friction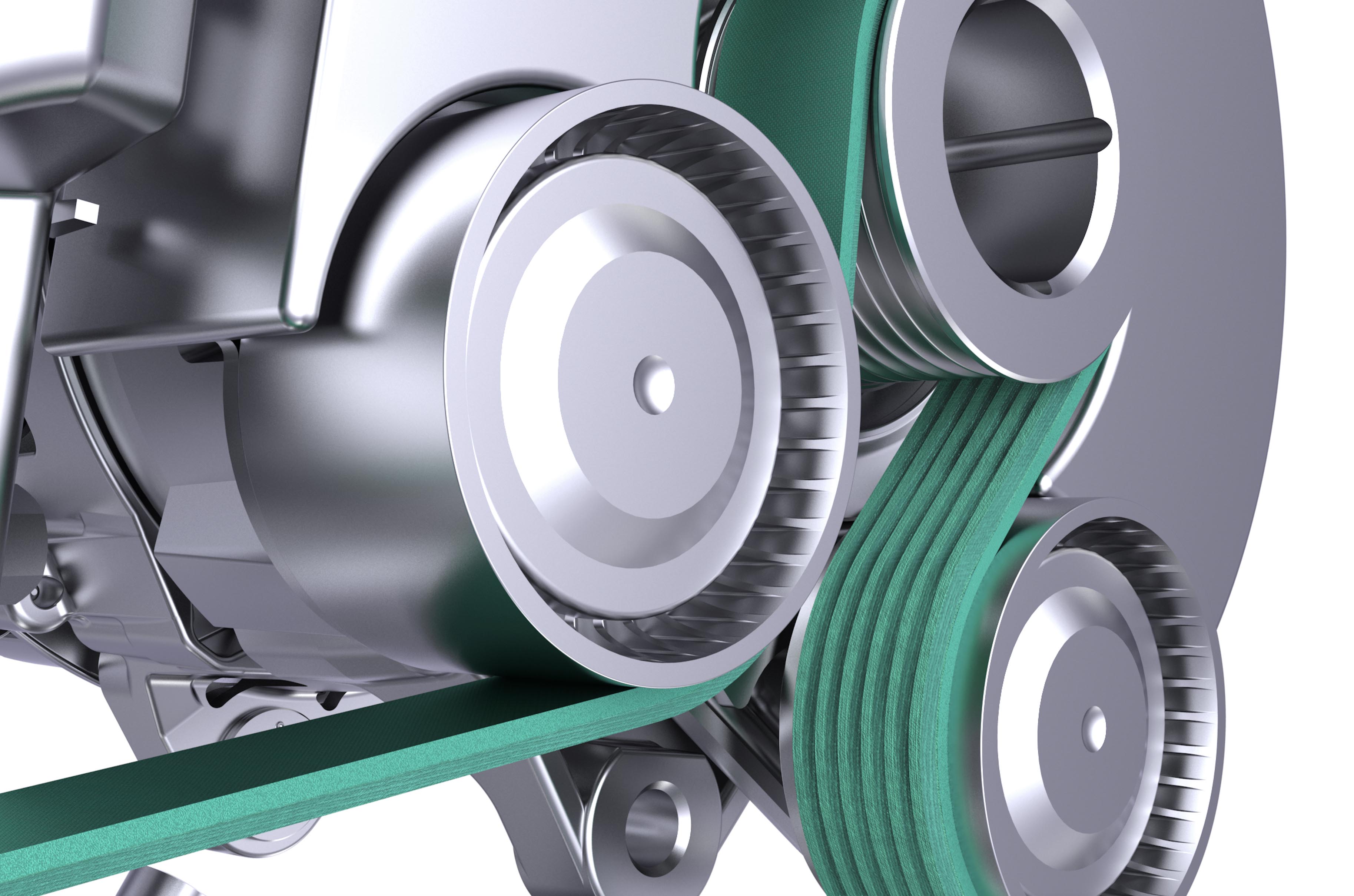 More details in our HYBROAD belt leaflet.