THE EASY AND FAST MOBILE APP
TO SIZE THE POLY V BELT FOR ELECTRIC ENGINES!
Hutchinson Belt Drive Systems developed the Poly V Design mobile app
to allow the engineers and technicians, in a mobility situation,
to design a Poly V belt for an electric engine in all simplicity.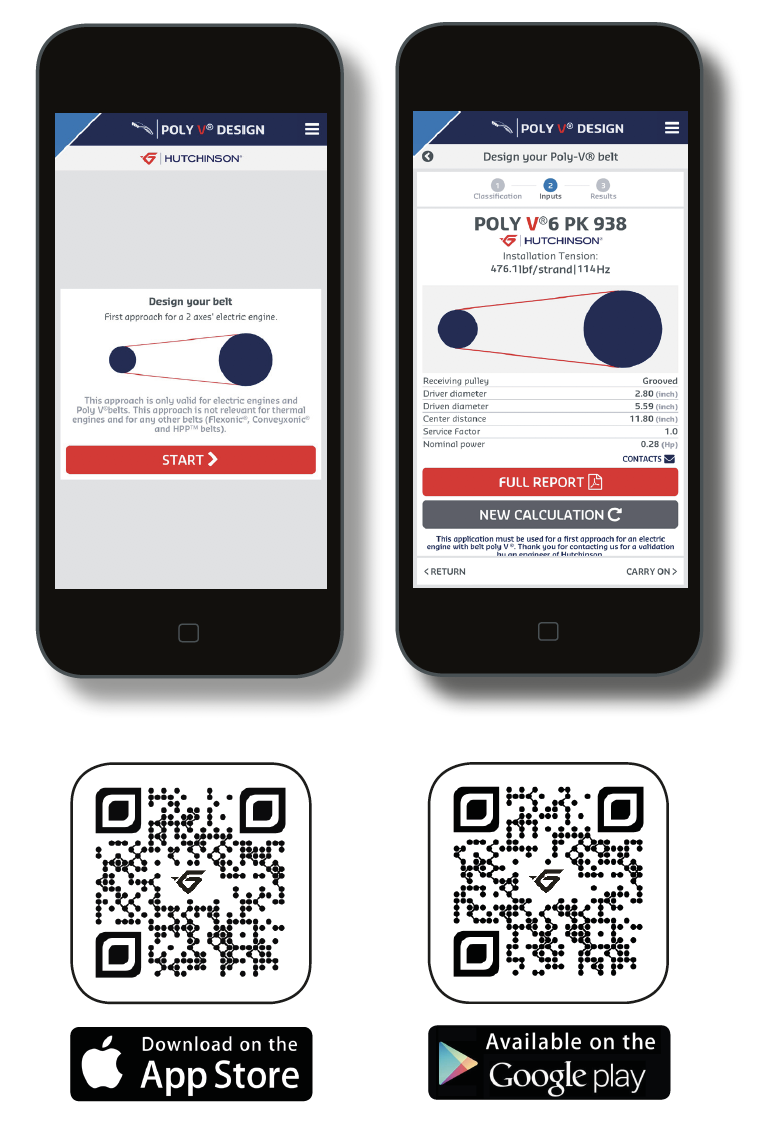 - Classification or factor of service
- Input data.
Poly V Design will determine immediately the adapted belt to your transmission.
Hutchinson recommends you the right tension to optimize
the power transmission lifetime of your electric engine.
This app can be used offline. You can choose it in metric or imperial units.
With your user account, you can receive your calculation results by email.


Free App available in 7 languages
(English, French, German, Italian, Spanish, Chinese, Russian)
on the Apple Store and Google Play Store.

This free software is also available online
or you can download the desktop version (on the right).