Automotive DAP (Decoupling Alternator Pulley) + Stretchy Belt
COMPLETE SOLUTION FOR AUTOMOTIVE:
DAP + STRETCHY BELT.

DAP (Decoupling Alternator Pulley), an innovative technology with a clutch, designed for greater power transmission efficiency and The stretchy is a power transmission belt with multiple longitudinal ribs.
OPTIMISING YOUR FEAD SYSTEM
Using two Hutchinson products, the DAP (Decoupling Alternator Pulley) and the Stretchy belt:  
The Stretchy belt simplifies your transmission. 
The Hutchinson DAP will improve the performance of your transmission particularly when there is a high level of torsional vibration.
By combining those two Hutchinson technologies, Stretchy belt and DAP, you can :
Optimize your transmission system.
Reduce overall weight.
Increase the efficiency of your power transmission.
Reduce the cost of your system.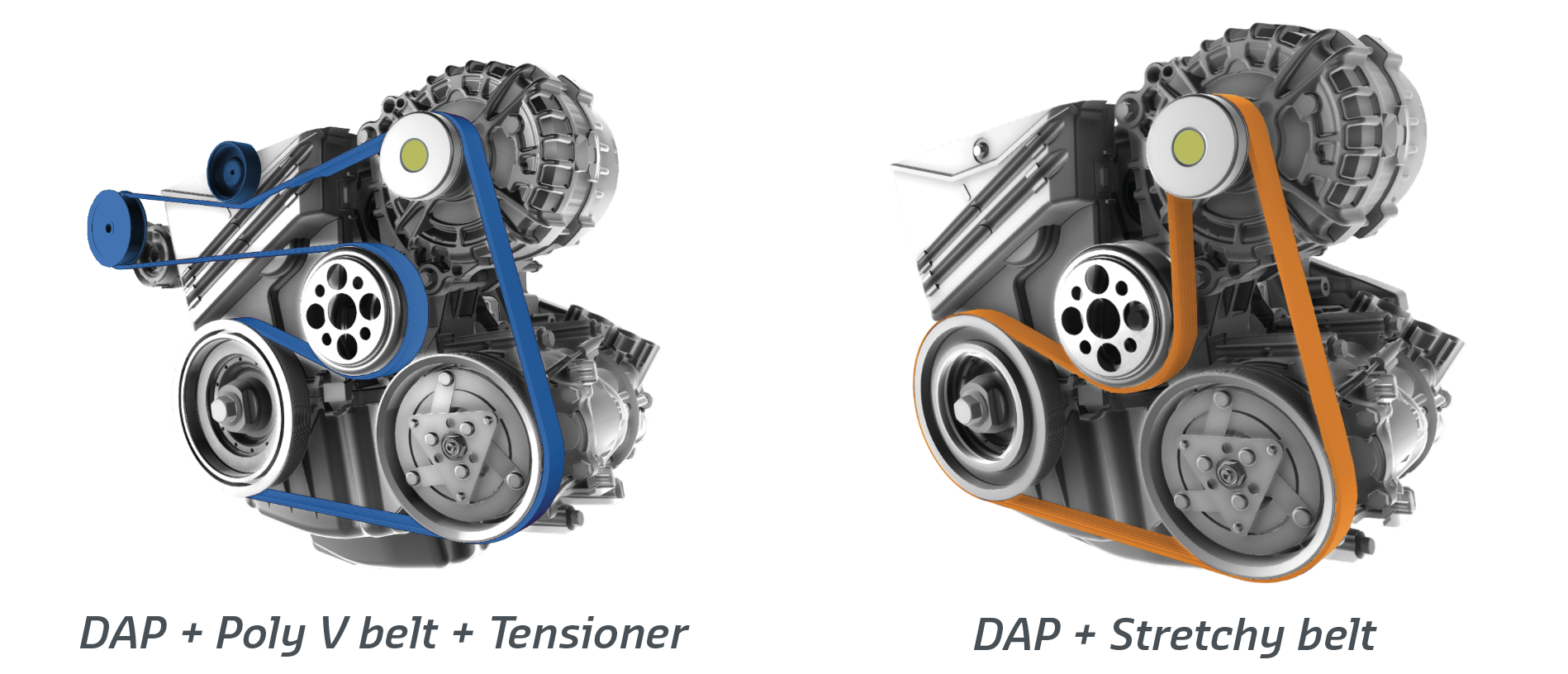 More details in our Stretchy Belt & DAP leaflets.