CONVEYXONIC®
The revolution in roller & pallet conveyors
The ConveyXonic® is a power transmission elastic belt featuring longitudinal ribs.
It has been specifically developed for roller conveyors. It is the only technology capable of transporting parcels weighing from 1 kg to 2 tonnes.
Cost savings
Easy to use
Technical performance
Customer confidence
Conveyxonic® belt applications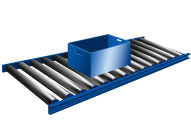 - From 1 to 400kg
- For straights & curved conveyors
Multi-level conveyors: Efficient use possible at an angle of 10% maximum.
Accumulation: Accumulation rollers with grooved profiles are now available of use with the ConveyXonic®.
Curves: minimum inner radius 800 mm and maximum angle roller to roller 5°.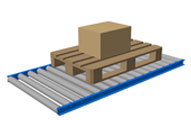 - From 400kg to 1,2T

- For pallet conveyors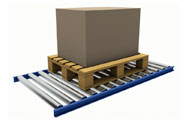 - From 1T to 2T

- For pallet conveyors
As a partner and designer of solutions, we can help you meet your design parameters: line transfers, sorters, very light load conveyors, special layouts, etc.
Don't hesitate to contact us to discuss your conveyor needs !
Cost saving for roller conveyor
Electricity
The efficiency of the ConveyXonic® reduces the motor's electrical consumption.
Stock
Only one technology to stock: In the case of light loads and depending on the weight of the load being transported, you change the number of ribs on the belt but always retain the same roller.
Our complete range of ConveyXonic® belts is readily available from all our distributors.
Low purchase cost
Immediate savings.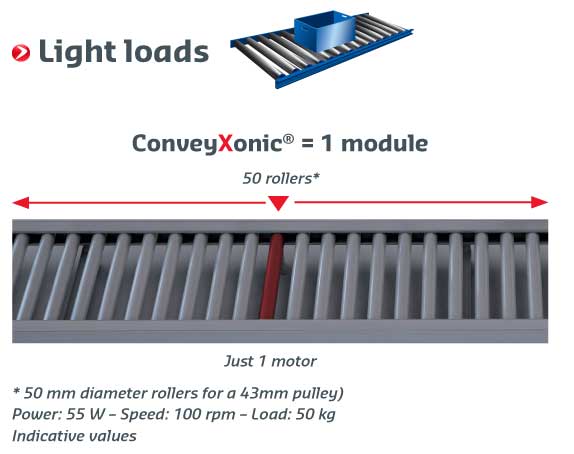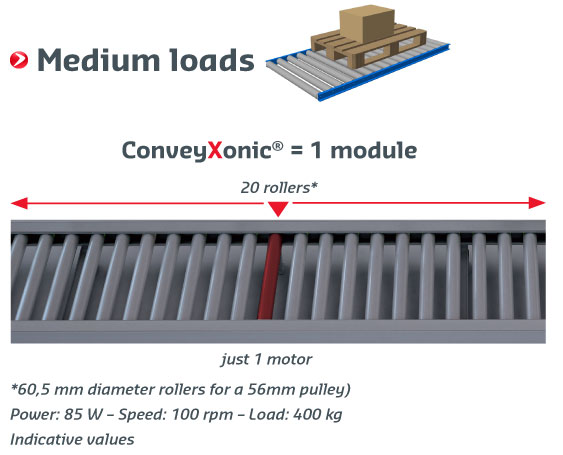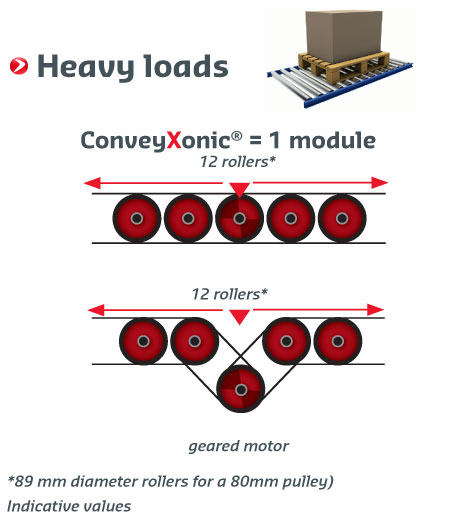 High performance for pallet conveyor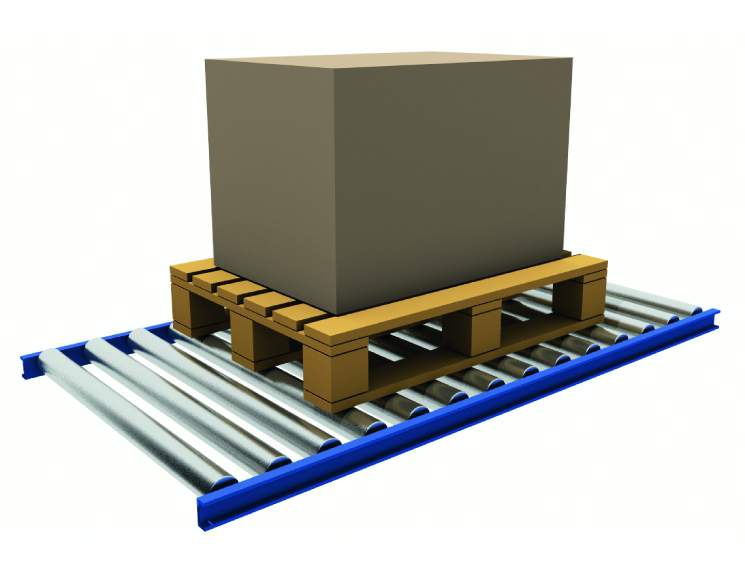 Noise
Thanks to the elastic properties of its side guides, the ConveyXonic® prevents the belt jumping and reduces irritating noise by absorbing shocks, vibrations and flapping. The grooves in the ConveyXonic® make the transmission very silent, whatever speed the conveyor is operating at.
Yield
No more chain stops: the ConveyXonic® can now operate non-stop 24/7 in complete silence.
Safety
A number of safety features are available on the market to meet the requirements of your conveyor.