Double-Sided Poly V
Double power transmission by belt
DOUBLE-SIDED POLY V IS A POWER TRANSMISSION BELT
WITH LONGITUDINAL RIBS ON BOTH SIDES.
Double-sided Poly V enables power to be transmitted
on each side of the belt and drive pulleys in both directions.
Increased contact surface.
Absorbs sudden spikes and blockages.
Double-Sided Poly V belt applications 
The Double-Sided Poly V belt can be used on all applications that require pulleys to change direction, for example:
Cylinder crushers (ex: crushers for the milling industry, cattle feed)
Dough moulders and sheeters for bakeries
Agricultural machinery (ex: cultivators)
Textile machinery (ex: carding machine)
Gardening equipment (ex: lawn garden tractor)
2x contact surface (with equivalent pulley width)
The contact surface is twice as large as the Poly V and transmits power on both sides.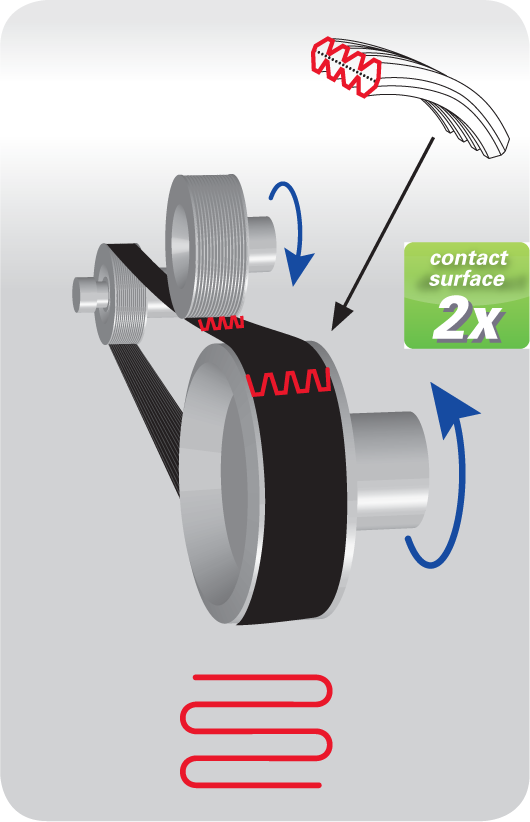 Absorbs sudden spikes or blockages 
High torque that does not penalize transmission : The belt profile allows functional slippage and protects the installation.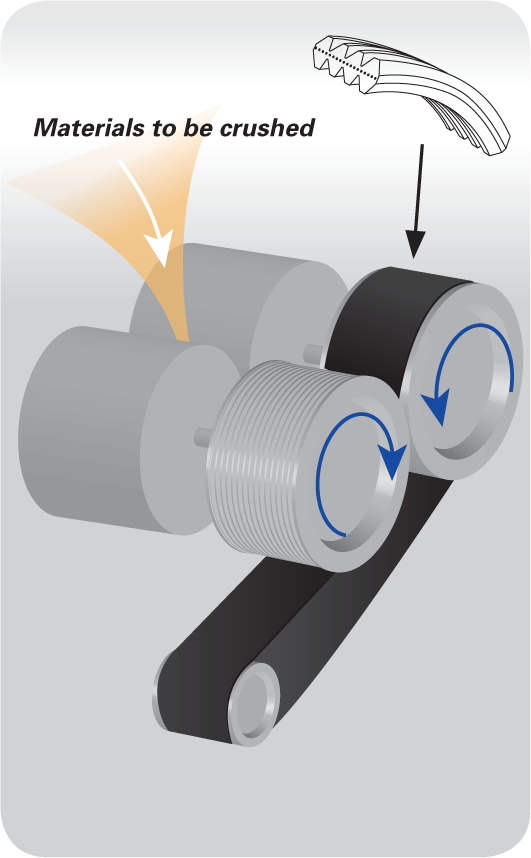 Available in K and L profile.
More details in our Poly V Double Sided belt leaflet.